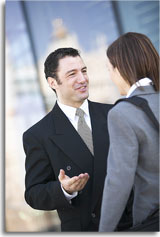 Welcome to the career opportunities section of Abacus Diagnostics. Any employment opportunities in the area of molecular biology, genetics, biochemistry, cell culture, fermentation, protein purification, chromatography, filtration, formulation, lyophilization, manufacturing, quality control, quality assurance, sales and marketing, finance and administration will be posted on this website. If there are no posted positions at this time, candidates are encouraged to forward their resumes for consideration of any positions that may open in the future. Resumes are kept on file by our Human Resources Department for 6 months. All resumes should be sent to the Human Resources Department with a cover letter indicating the type of position you are seeking in addition to your salary history to: Abacus Diagnostics, Attention: Human Resource, 6520 Platt Ave Unit #220, West Hills, CA 91307 USA.
Abacus Diagnostics is an equal opportunity employer. Our employees qualify for our full benefits package, which includes health and dental insurance, life insurance, disability insurance, educational reimbursement program, earned vacation time, and a 401(k) plan. Our employees enjoy a casual, professional, non-smoking working environment.
Phone call inquiry about available positions is discouraged.